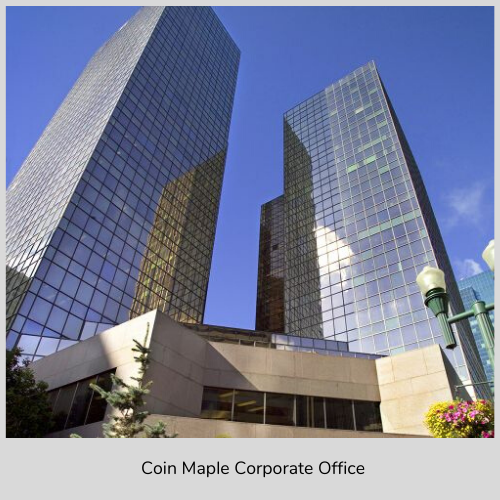 Coin Maple Inc. is one of Canada's leading Bullion Dealer based in Edmonton, Alberta, Canada.
We are a 100% Canadian Owned
Company Incorporated under the Canada Business Corporations Act.
As your wealth grows, investing in Precious Metals plays on Important Role in creating a Diversified portfolio and preparing yourself against Inflation and Economic Collapse.
We want to help our clients by getting them started in investing in Precious Metals like Gold, Silver Bullion Products at Spot Prices with Low Premiums.
At CoinMaple we also understand that before making any investment decision requires Trust, Safety & Guaranteed Authenticity
TRUST
Trust is critical to any Relationship. We look forward to building Trust with Integrity in every Transaction and Communication's you do with us.
SAFETY
To Ensure Safety of all our Physical Assets, we have them ship fully insured to our clients.
GUARANTEED AUTHENTICITY
Invest in Gold Bars, Gold Coins With 100% Guaranteed Authenticity with the State of Art Testing Equipment like Sigma Metalytics and Certified Mint Dealers.
We are happy to serve you and answer all your questions through our Support System, Telephone, or by Appointment.